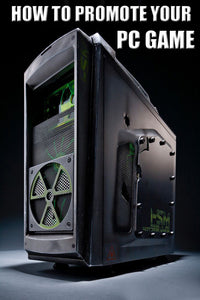 Making Airbrush Stencils Roland Vinyl Plotter IWATA Eclipse For Giveaway Gaming PC Build & Case Mod
Making Airbrush Stencils With Roland Vinyl Plotter For IWATA Airbrush To Make Giveaway Gaming PC Build & Case Mod.
This is a glimpse into Mnpctech's workshop studio in Minneapolis, Minnesota. We're creating graphics on a giveaway Gaming PC build for a new FPS game release. PC giveaway builds and case mods are a great way to boost likes and follows on your social media channels. The Instagram and facebook PC gaming community loves watching custom PC builds that promote hardware brands and new PC games.

We do every process of our custom gaming PC builds and case mods in our own workshop. We used a 24" Roland Film Plotter for the stencils and Iwata HP-CS airbrush. The custom computer paint was enamel mixed with lacquer thinner for flow from the airbrush. 

This PC build was based upon the Cooler Master Europe STORM and the first to utilize PETG tubing for the liquid loop. Stuart Johanson brought this tubing to our attention. It was an alternative and superior solution to complaints about acrylic tubing developing cracks. PETG is used to make 2 liter pop bottles. I've used a variety of tubing types for liquid cooled PCs ranging from 1/4" and 1/2" diameter Tygon clear tubing to Copper, and 316 Stainless Steel.

Mnpctech's custom PC building and modding workshop is located in Minneapolis, Minnesota. Often companies hire Mnpctech to build custom PC's for marketing their new PC game releases and social media giveaway campaigns.
Here's some examples of the unique custom gaming PC builds and case mods that Mnpctech has done for global clients, https://lnkd.in/eWxGiR6



#gamingpc #hardware #gamingcommunity #artanddesign #guide #esports #pcgaming #tutorial #minneapolis
---